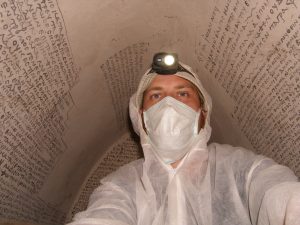 Cristobal Calaforra-Rzepka, MA, is a freelance art conservator graduated from the Academy of Fine Arts in Warsaw, Faculty of Conservation and Restoration of Works of Art, specialised on conservation and restoration of paintings and polychrome sculpture. From 1996 he participated in archaeological and conservation projects in Egypt (Naqlun, Sakkara, Hatshepsut Temple, Deir as Surian), Sudan (Banganarti, Old Dongola, Ghazali), Syria (Hawarte) and Poland where gained vast experience in the conservation and transferring of wall paintings. He has cooperated with The Polish Centre of Mediterranean Archaeology, the Institute of Archaeology, University of Warsaw, Leiden University, Amsterdam University and private conservation companies. From 2007 he is field director of Deir al-Surian Conservation Project in Wadi Natrun, Egypt.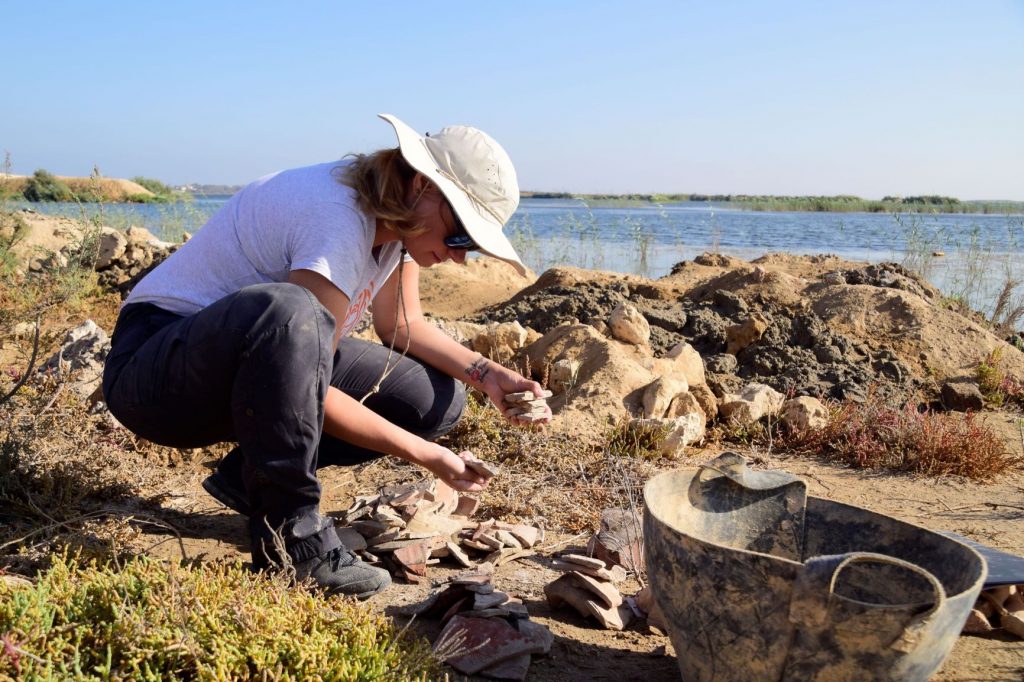 Katarzyna Danys, PhD, is an archaeologist and ceramicist working at the Polish Centre of Mediterranean Archaeology, University of Warsaw. She graduated from the Institute of Archaeology, University of Warsaw. Her research focuses on the ceramics from the Nile Valley from the 5th to 19th century AD. They encompass the ancient economy and cultural background of ceramic productions. She is especially interested in trade relations and the exchange of goods. Her new research concentrates on relations between Nubia and its neighbouring territories as well as on foodways during the 14th to the 19th century. She has been participating in many archaeological projects in Egypt and Sudan since 2007 as a ceramicist. Recently, she became a member of ERC Starting Grant "UMMA" as an expert in pottery.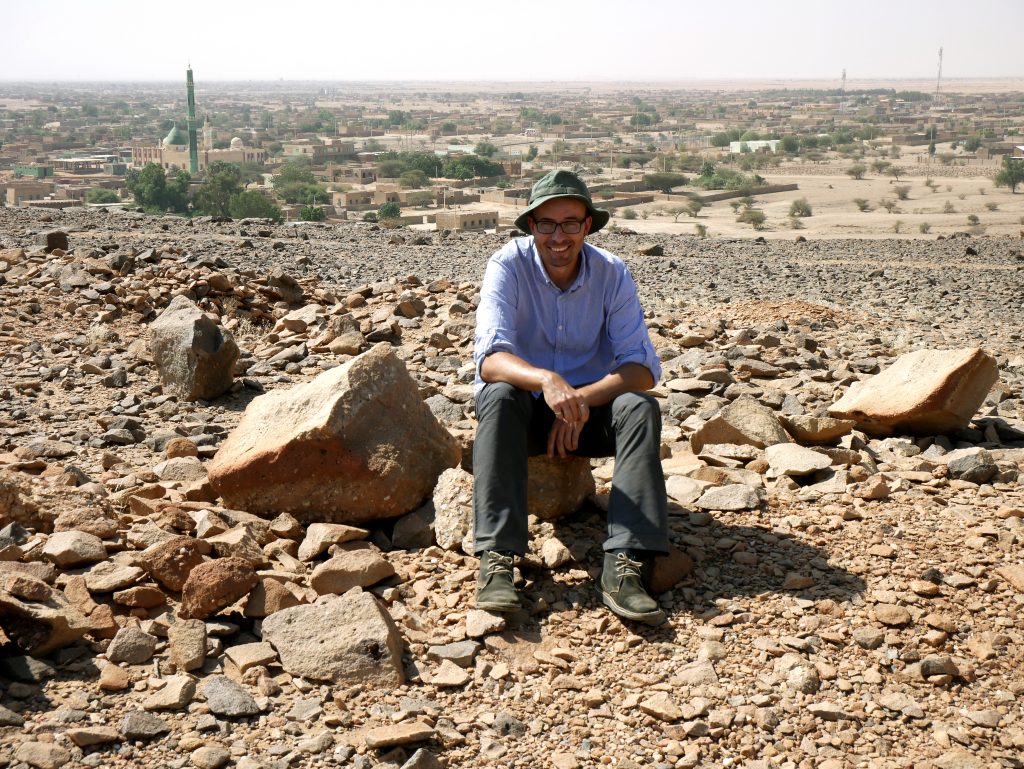 Mariusz Drzewiecki, PhD, is an archaeologist with research interests focused on the medieval architecture of Sub-Saharan Africa. Currently, he leads the team of researchers studying Soba (the capital of the medieval kingdom of Alwa). To gain various perspectives, he is combining diverse methods developed by archaeology, geophysics, and cultural anthropology. Currently, he is a researcher at the Polish Centre of Mediterranean Archaeology of the University of Warsaw. In 2013 he defended a PhD thesis entitled Fortified sites in settlement context from Upper Nubia during the kingdom of Makuria at Adam Mickiewicz University in Poznań. His work was published by Peeters Publishers, British Museum Press, Francis and Taylor, De Gruyter Publishing, Springer, etc.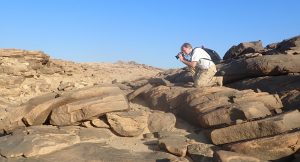 Karel Innemée, PhD, is an archaeologist and art historian, specialised in the culture of late antiquity and Christianity in the Nile Valley. At present, he is a research fellow at the University of Amsterdam and an honorary research fellow at the University of Divinity in Melbourne. He obtained his doctorate at Leiden University after defending a dissertation on the ecclesiastical dress in Nubia and the Near East. A focus of his research is on Coptic monasticism. He has been directing the excavation of the monastery Deir al-Baramus and is currently directing research and conservation work in the church of the Holy Virgin in Deir al-Surian, both located in Wadi al-Natrun, Egypt. His publications concern mostly the iconography of Christian painting in Egypt and Nubia.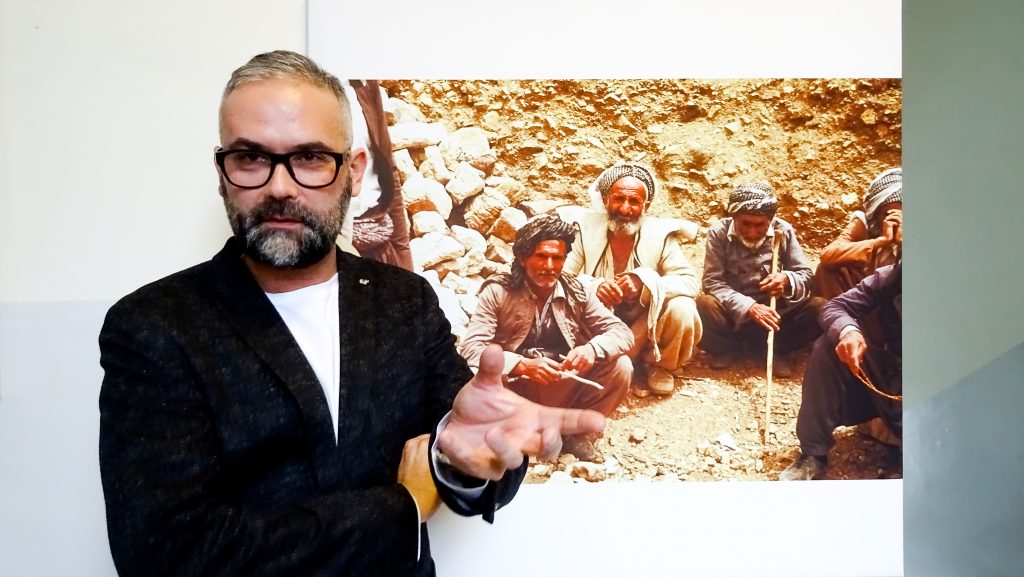 Maciej Kurcz, PhD hab., is a cultural anthropologist and associate professor at the University of Silesia in Katowice. His research interests lie in culture dynamics in modern Africa, both in the context of rural societies and urban centers. He has been engaged in researching Sudan since 2000. He has written 50 papers on Sudan in Polish and English. His works include books: Beyond the Third Cataract (PTL 2007) based on field research in Northern Sudan in 2003 and 2004, and How to Survive in an African City. A Man Faced to Borderness and Urbanization Processes in South Sudanese Juba (University of Silesia Press 2012) based on ethnographic research in South Sudan in 2007 and 2008. He is currently working on an ethno-archeological project entitled 'Soba – the Heart of the Kingdom of Alwa'.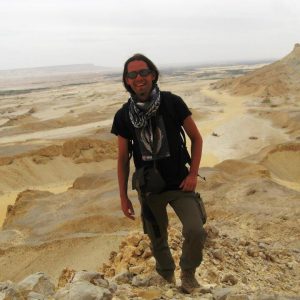 Paweł Polkowski, PhD, is in charge of the Rock Art Unit in the Poznań Archaeological Museum. He is director of the Dakhleh Oasis Project (DOP) and the Petroglyph Unit of the DOP. He specialises in Egyptian and Nubian rock art studies, as well as in archaeological theory. Paweł currently carries out a project financed by the Polish National Science Centre entitled Rocks in Motion. Research on the Dakhleh Oasis petroglyphs in the context of paths, roads, and mobility (2016/23/D/HS3/00805) and prepares several edited books, including Stone Canvas. Towards a better integration of 'rock art' and 'graffiti' studies in Egypt and Sudan (Cairo: IFAO), Rock Art in the Landscapes of Motion (with F. Förster; Oxford: BAR) and Current Research in the Rock Art of the Eastern Sahara: In Memory of Dirk Huyge (1957–2018) (with M.C. Gatto, P. Medici, F. Förster and H. Riemer; Oxford: Archaeopress).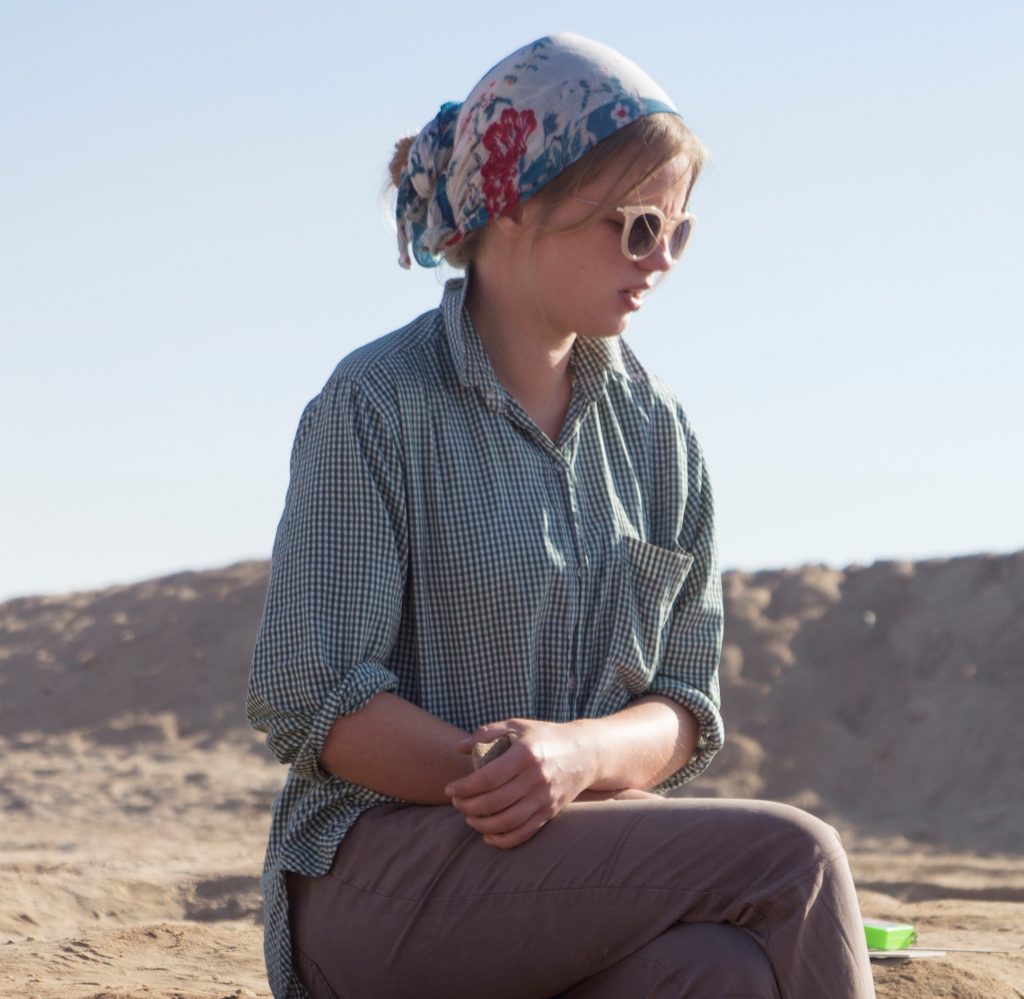 Agnieszka Ryś, MA, is an archaeologist with research interests focused on the household economy, craft, and technology in ancient Egypt and Nubia. Since 2012 she is a member of the Polish-Slovak Archaeological Mission in Tell el-Retaba. Her current research focuses on the manufacturing and craftwork in the urban environment in Pharaonic Egypt, especially in the Late Bronze and Early Iron Age. She is a PhD candidate at the University of Warsaw with a project dedicated to the study of household production in Egyptian settlements and its socioeconomic aspect. Her supervisor is Prof. Sławomir Rzepka.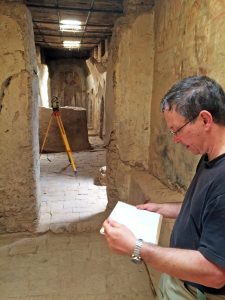 Romuald Tarczewski, PhD hab., is a professor of structural engineering at the Faculty of Architecture of Wroclaw University of Science and Technology and also a registered professional engineer. In his work he combines the teaching of structural design for architects with professional practice. He has served as a structural consultant to many companies and architectural firms and has a number of completed projects on his scorecard. He authored the books Topology of Structural Forms, Constructing Architecture, and more than 140 papers, published, among others, by Springer, CRC Press/Balkema, Thomas Telford, WIT Press, etc. He presented the results of his work at numerous international conferences, symposia, and colloquia. He is a member of IASS and Tensinet. Since 2013, he has been participating in the work of the Polish archaeological mission in Old Dongola in northern Sudan.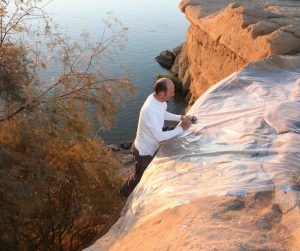 Alexandros Tsakos, PhD, is scientific manager of the Manuscripts' and Rare Books' Collections at the University Library of Bergen. His main research focus is the writing cultures of Christian Nubia, as well as Christianity in the Nile Valley more generally, with a focus on the cult of the Archangel Michael. He has published several articles on Medieval monumental inscriptions, graffiti and manuscripts from the Nobadian, Makuritan and Alwan kingdoms. He has directed three field seasons of the Medieval Sai Project and he has also worked on the field in Sudan in the Fourth Cataract region, at Akad (Atbara region) and at Gebel Barkal. At the last site, he organized the local museum, while he was also the contractor of UNESCO for the rehabilitation of the Permanent Exhibition of Medieval Antiquities in the Sudan National Museum. Alexandros is co-founder of the Union for Nubian Studies; co-editor-in-chief of the Nubiological journal Dotawo; and co-organizer of NubiaFest.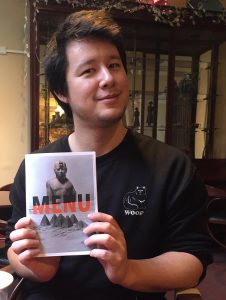 Vincent W.J. van Gerven Oei received his PhD in Media & Communications from the European Graduate School and PhD in Modern Thought from the University of Aberdeen. He is co-director of Punctum Books and board member of the Open Access Scholarly Publishing Association. As a philologist, he specializes in the Old Nubian language, publishing A Reference Grammar of Old Nubian (Peeters, forthcoming 2021). He is co-founder of the Union for Nubian Studies and co-managing editor of Dotawo: A Journal of Nubian Studies. His writings have appeared in Afterall, Glossa, The Journal of Juristic Papyrology, postmedieval, and Theory & Event, among other venues.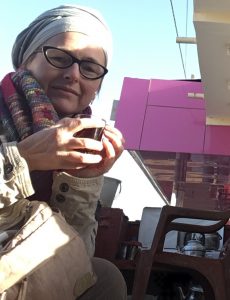 Dobrochna Zielińska, PhD hab., is an archaeologist, nubiologist and assistant professor at the Faculty of Archaeology at the University of Warsaw. Her research interests include both immaterial and material aspect of Christian art in the Nile Valley. Since 2001, she participated in excavations of the Polish Centre of Mediterranean Archaeology, University of Warsaw, in Naqlun (Egypt), Hawarte (Syria), Banganarti and Dongola (Sudan), working mainly on documentation and research concerning wall paintings. Her recent research concerns technology of Nubian wall-painting, and transfer of ideas in late antique and medieval Nubian art.